Written by: Peter V, Toronto

Thursday, January 05, 2023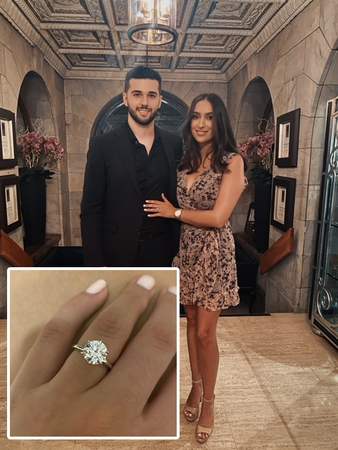 Keith is the absolute best man I've worked with in this industry. I am from Toronto Ontario and I was not having much luck with any of the jewelers here. I had seen Keith through his TikTok videos and initially never thought of going to see him because he was so far away, however things changed when my Fiancé and I decided to have a quick vacation to NYC for 4 days.
I messaged Keith about an appointment to see what diamonds he had in stock, and although they were all beautiful, they were not what I was specifically looking for. On our last day in the city, Keith messaged me about a diamond with my specific characteristics. He found the most perfect diamond for my Fiance after 1 day of meeting with him.
Keith is an absolute wizard in this industry and I am so grateful to have met him. I will only continue to work with Keith going forward for all of my diamond needs. Thank you so much Keith!!