Written by: Parmida Shariat

Wednesday, October 12, 2022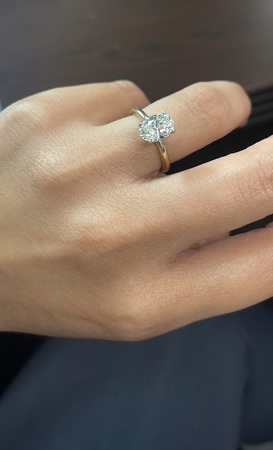 This is waaayyy overdue but I just had to come back here and write this review. If you are searching for the best place to get an engagement ring please continue to read.
First of all, CONGRATULATIONS! Second of all, you need to at least make one appointment with Keith! Not only he has the best prices/ quality ( and I'm talking about even better than some other countries people fly out to get a diamond ) he also cares about his customers. He made us feel like family and educated us on different types of diamonds and what we should look for. He never made us feel that he just want to sell us the most expensive diamond and he even advised us to make sure on a budget instead of trying to push that budget a bit more like other salesmen do.
He worked so hard for us and rushed our orders since we needed it earlier and went above and beyond. He stayed late to accommodate for of us both working. He made sure we were comfortable and ready to pull the trigger instead of rushing us to make a decision.
I don't really trust people with any decisions I make nor do I go out of my way to write a review but I just can't believe people like Keith still exists and I just needed to come here and let you guys know!