Written by: Allison K.

Thursday, April 23, 2020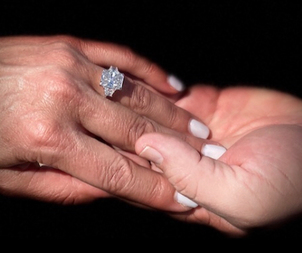 I didn't know what to expect when I met Keith. I read all of the 5 star reviews and honestly was a bit skeptical when I called him. How can someone have so many amazing reviews, right?
Take it from me, he deserves every single one of them. If you want impeccable service, incredible knowledge, gorgeous diamonds, honesty, kindness, and peace of mind knowing that you can trust someone, go see Keith.
I am not easy to please and I very rarely take the time to give a review but buying a diamond can be overwhelming and intimidating and I promise you that if you work with Keith, you will not be disappointed. He found me the stone of my dreams and he did it very quickly. It was the first one he showed me! He then went on to design the ring exactly as I had asked.
I give permission to Keith to share my number with anyone that is serious about buying from him. It would be my pleasure to share more about my experience with Keith and NYC Wholesale Diamonds.
Allison K.