Written by: Nick B.

Tuesday, November 05, 2019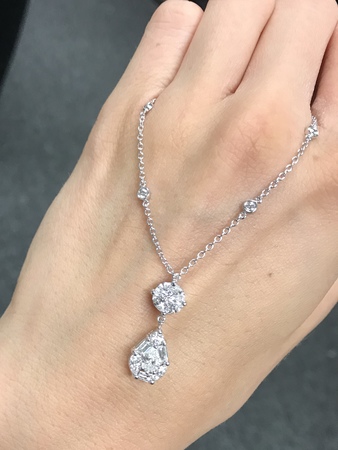 I was looking for a special gift for my wife and Keith was recommended to me by a very good friend. I am so thankful that my friend sent me to Keith!
In the beginning I was not exactly sure what I wanted to get as I was thinking about a ring or maybe a necklace. Keith took the time to ask the right questions about what my wife is like, what does she prefer in jewelry, and whether she would wear the piece on a daily basis or only for special occasions. By the end of our visit we had agreed upon the perfect choice and that choice was verified by the look on my wife's face when she received her necklace.
I can't thank Keith enough for spending the time to help us make the right decision and being so easy to work with. I will be recommending Keith to all my friends and family. Thanks again!"
~Nick B.